What to get your cat for Christmas
Image by Lucy Chibimundo from Pixabay 
Christmas is almost here, and while this year the holidays are bound to feel different, here's what hasn't changed: you still get to spend plenty of quality time with your cat. Why not make it a holiday season to remember? If you're wondering what to get your cat for Christmas, we've got you covered.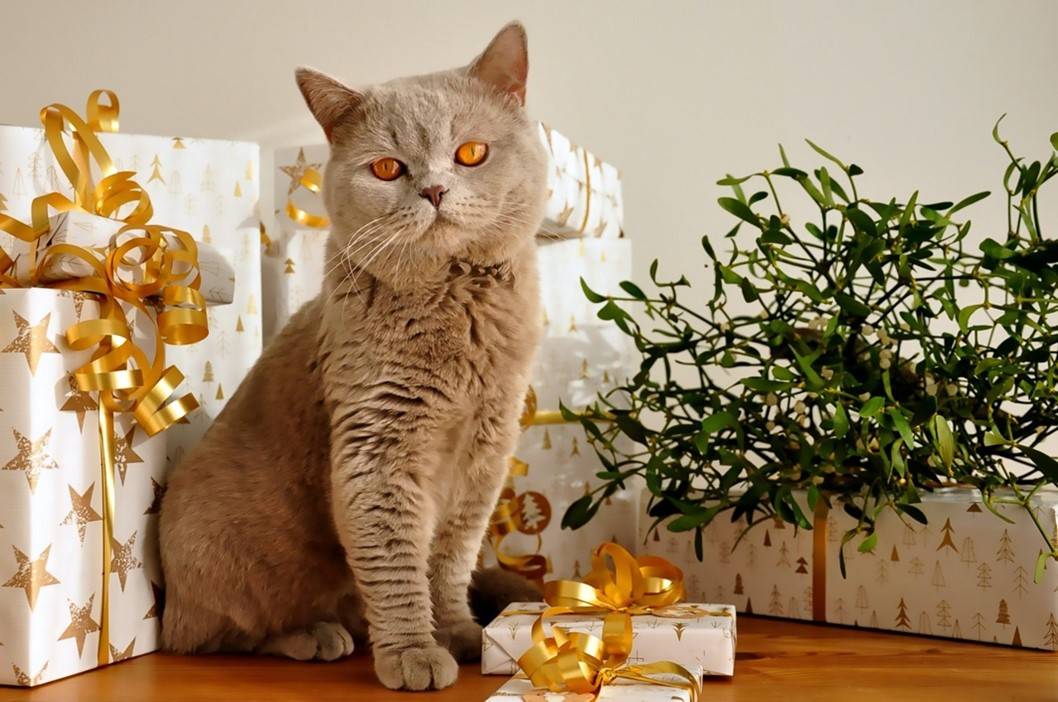 This gift is a classic. Scratching posts are great for feline health and well-being. Cats have a need to scratch, but what's interesting is they're only attracted to specific types of surfaces (if they don't have a designated item to scratch, they're likely to turn to your favorite couch). That's why a scratching post makes such a great gift. Your cat will love it and all your home furnishings will be safe! Check out MYO cat trees here.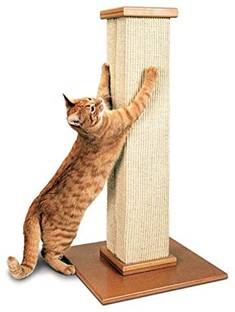 A Cat Toy
There are plenty of cat toys on the market and they definitely make for a fun, creative gift. Consider an interactive cat toy! These toys provide mental and physical stimulation, and your cat will love them.
A Cat Bed
It's a well-known fact that cats love to sleep. This Christmas, you could get your cat the present of their dreams: a bed for their comfiest sleep yet.
When it comes to picking the right bed, there are many great options to choose from. We suggest getting one that's made from quality, natural materials. You may also want to go for a bed that would be easy to take care of and simple to wash.
Your cat will love this gift. With new, comfortable sleeping quarters, they'll definitely be looking forward to a special holiday snooze.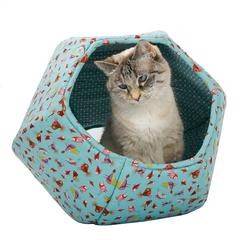 A Cat Tree or Cat Condo
Cat trees and cat condos make wonderful presents. They give your feline the personal space they crave while providing plenty of entertainment and exercise. Cat trees and condos also double as an extra-large scratching post and may even keep behavioral issues and anxiety at bay. Your cat will love spending time in their new tree; just don't be surprised if they spend hours watching you from the top perch.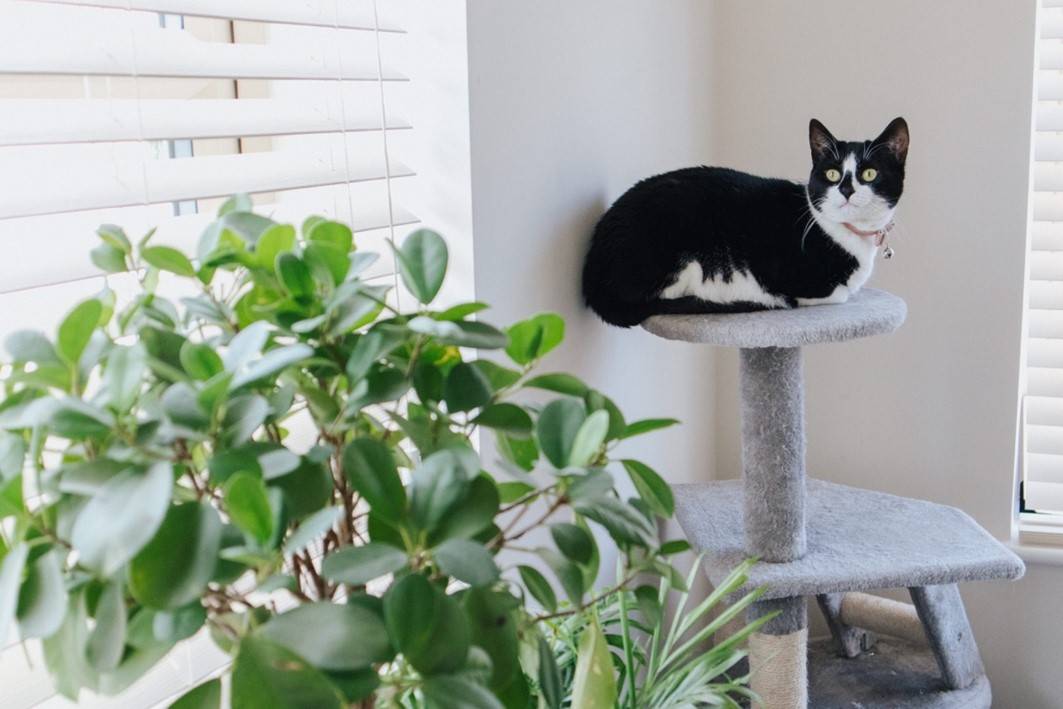 Cat Treats
Sometimes the best gift you can give is food! Cats go crazy for treats, so they're bound to be grateful for this special festive present. Just remember to pamper your cat in moderation: offer treats no more than two or three times a week. Bon appetit!
An Automatic Cat Feeder
Looking for a good, functional gift? How about an automatic cat feeder? An automatic cat feeder can dispense portions of food that are just right at pre-set times. It can be super helpful if you need to leave your cat home alone for a few days.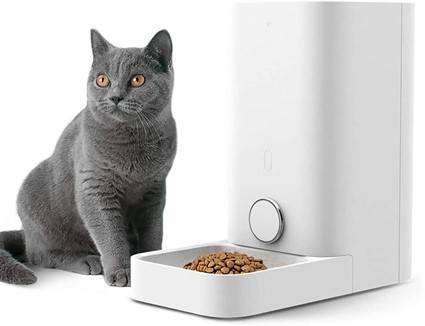 A Cat Water Fountain
Looking for another great functional present? A cat water fountain will automatically dispense fresh water (also great for those times when you're away from home).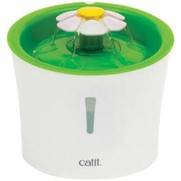 A Monthly Cat Subscription Box
If you really want to spoil your cat (not just once, but indefinitely, on a monthly basis), sign them up for a monthly cat subscription box! Your cat will get fun toys and yummy treats shipped to your (their) doorstep each month. What a delight.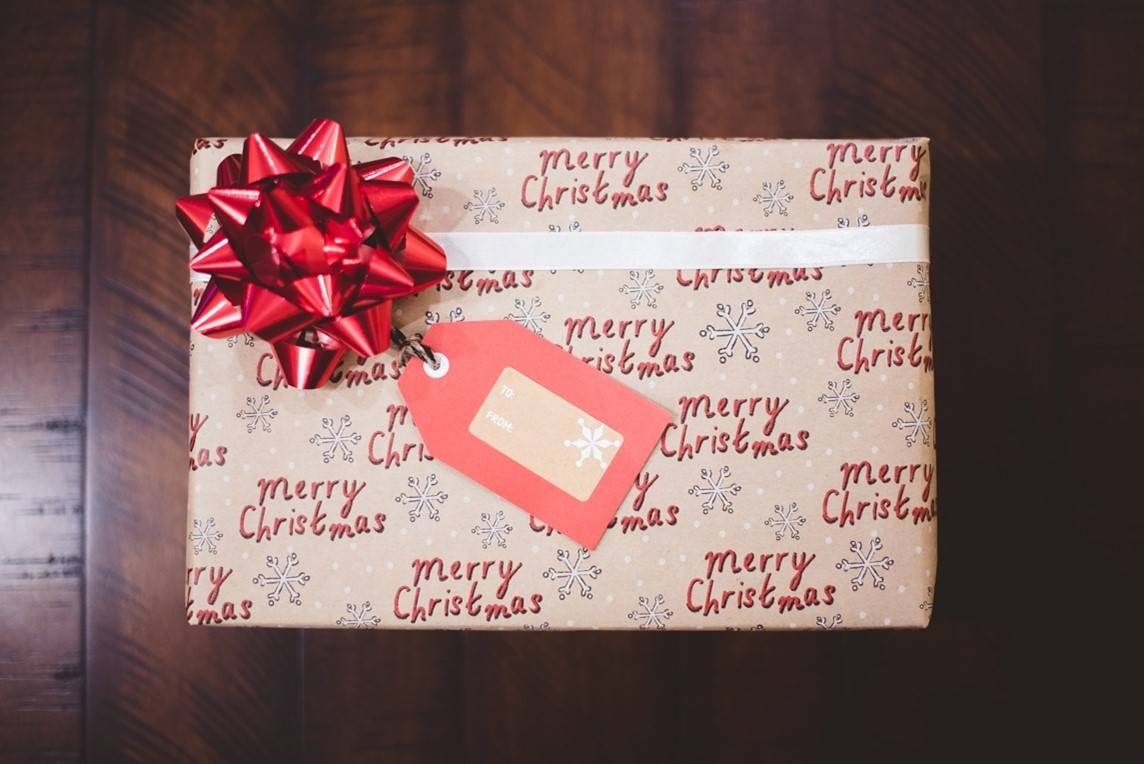 A Cat Proof Fence Kit
Have you heard about cat-proof fence kits? These kits include a spinning paddle system for DIY installation, keeping your cat safe and contained. In a nutshell, you can cat-proof your yard. This may sound like a gift for you, but if it means more outdoor playtime, your cat will be thrilled!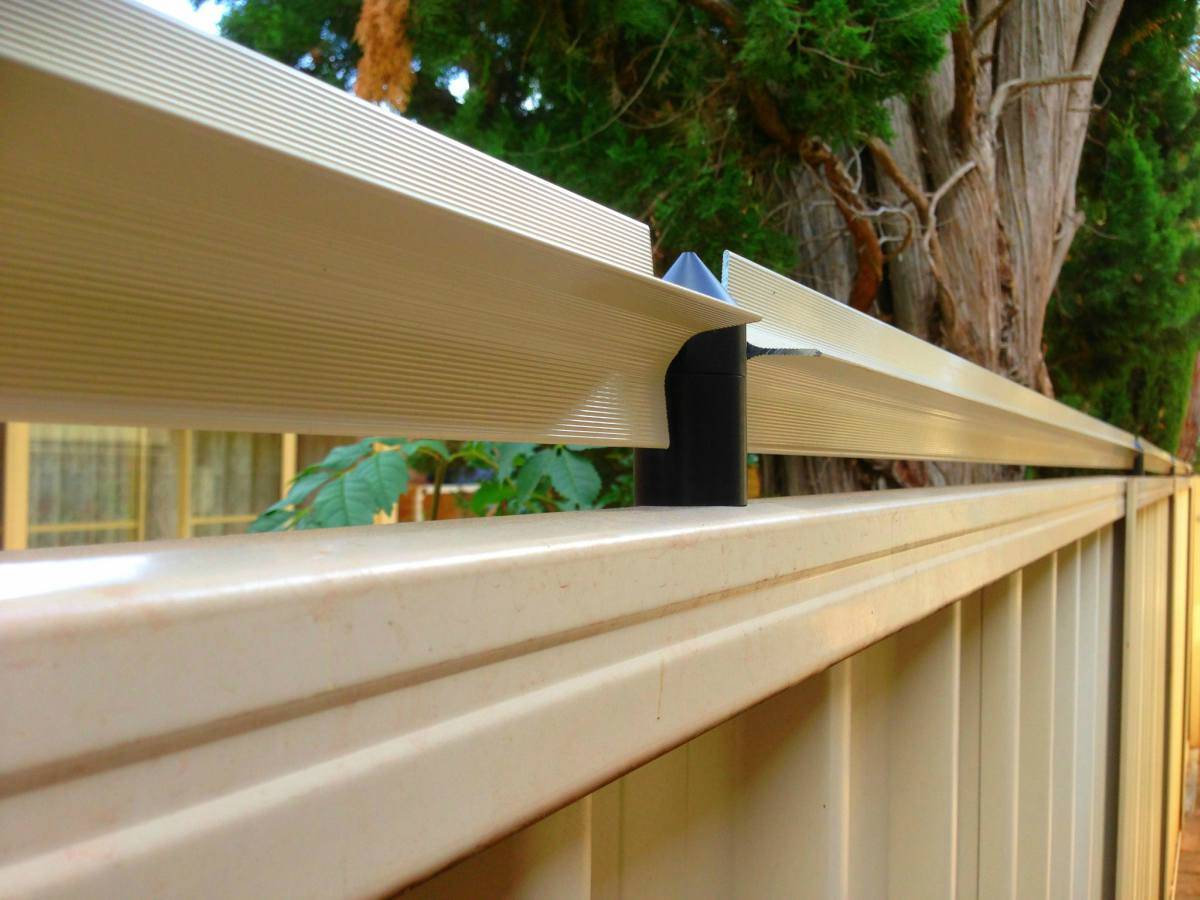 If a present is not in your budget this year, not to worry. At the end of the day, your cat is grateful for your ongoing love, care and support. If you're together for the holidays, that's all that really matters. We suggest whipping up a fancy Christmas dinner for two and enjoying that feeling of holiday coziness.
Merry Christmas and Happy Holidays from our team here at Oscillot® !
Have a Question or Comment? Check out our Forum
---